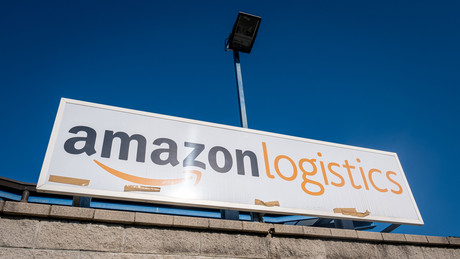 9 Dec. 2021 10:50 p.m.

The US group Amazon was punished by the Italian antitrust authorities and has to pay 1.1 billion euros. The company is said to have abused its dominant position in the field of e-commerce logistics and pressured retailers to use its logistics services.
Die italienische Wettbewerbsbehörde Antitrust Authority (AGCM) hat explainedthat Amazon's dominant position on the Italian market enables the company "to favor its own logistics service with sellers who are active on the Amazon.it platform to the detriment of competing providers in this market and to strengthen its own dominant position".
The group has an "absolutely dominant position on the (Italian) market". The behavior of the group is "particularly serious". Amazon has harmed other service providers and sellers. Specifically, the service "Fulfillment by Amazon" (FBA) (in German: "Versand durch Amazon") is called, to which offers on the sales platform are linked. Sellers are granted better visibility and a subscription offer from Amazon Prime. Amazon is now to pay a fine of 1.129 billion euros for this behavior.
Just two weeks earlier, the same authority had imposed a fine of 68.7 million euros on Amazon. Amazon would have put the sellers of Apple and Beats products at a disadvantage through restrictions and thus violated applicable EU law and had to create "fair and non-discriminatory standards".
The US company announced opposition and described the Italian judgment as "unjustified and disproportionate". The European Commission has launched a similar investigation to Italy, focusing on the rest of the EU.
More on the subject – Drug smuggling: Amazon executives sued in India