9 Dec. 2021 4:58 pm

Baghdad has announced that the international coalition's combat against terrorism in Iraq is coming to an end. According to the country's National Security Advisor, Qasim al-Araji, relations with the international coalition in the field of training and consultation will continue.
Iraqi National Security Advisor Qasim al-Araji has announced the end of the international coalition's combat mission in Iraq and the withdrawal of its armed forces. He tweeted on Thursday:
"Today we concluded the last round of dialogue with the international coalition that we began last year to officially announce the end of the coalition forces' combat mission and their withdrawal from Iraq."
Relations with the international coalition will continue in the area of ​​training and consultation, he added.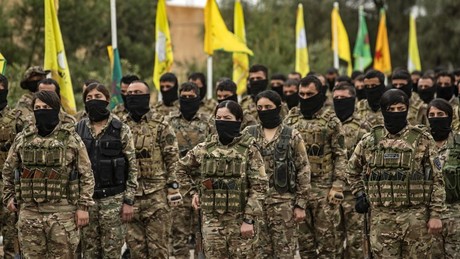 The Iraqi parliament still voted by a majority on January 5, 2020 for the withdrawal of foreign troops and also called for a review of the form of cooperation with the US-led anti-terrorist coalition. These measures were in response to a US operation near the Baghdad airport in which Iranian General Qasem Soleimani, commander of the Islamic Revolutionary Guard Corps, and Abu Mahdi al-Muhandis, deputy chief of the Iraqi Shiite militia, were in the Night of January 3 of the same year.
Following these events, the US-led coalition turned over to the Iraqi military a number of facilities where the US military had previously been stationed, including several air bases and the headquarters of the coalition military advisors.
Earlier, Tahseen al-Khafaji, a spokesman for the headquarters of the Iraqi armed forces, said that most of the foreign combat units had already left Iraq.
more on the subject – Iranian official: USA tries to revive "Islamic State"