With the emergence of discouraging signs that the seventh round of talks that resumed today, Thursday, in the Austrian capital, will achieve positive results, the US administration is apparently heading to tighten the application of sanctions against Iran.
Informed officials confirmed that the US delegation would increase economic pressure in Vienna, as diplomatic efforts to restore the nuclear agreement signed in 2015 falter.
Warning to companies and banks
Senior officials in the US State Department and the US Treasury also indicated, according to what was reported by the "Wall Street Journal" today, Thursday, that the United States will warn a number of companies and private banks that deal with Tehran, with large deals.
In addition, they pointed out that if there is no progress in the nuclear talks, a high-ranking US delegation will visit a number of countries in order to tighten economic pressure on Iran and paralyze its ability to evade US sanctions imposed by the administration of Donald Trump previously.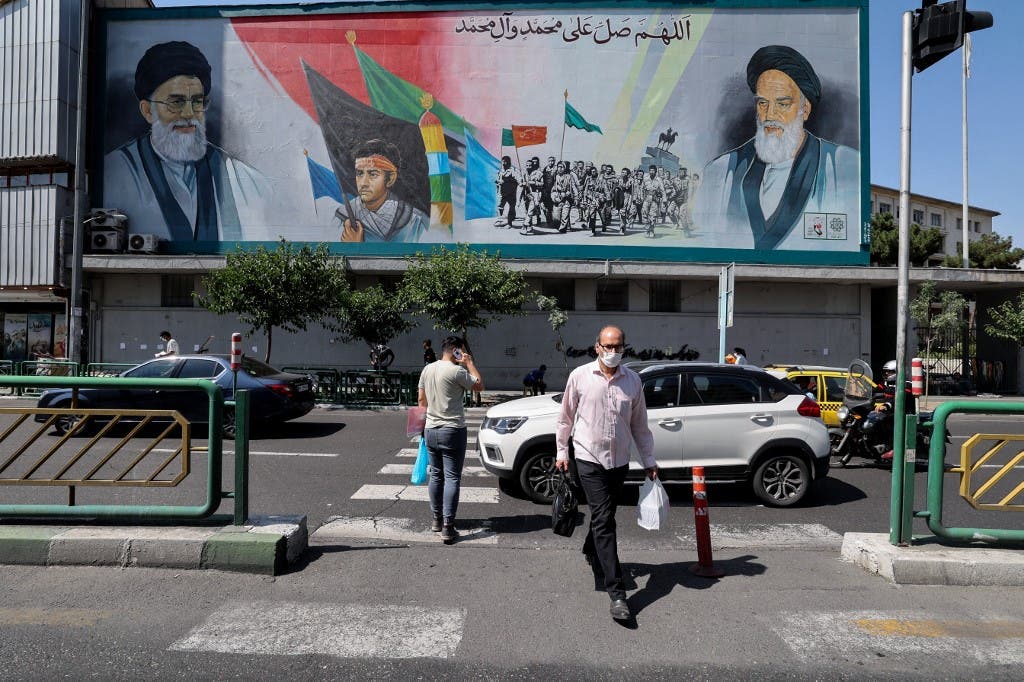 A sign on a street in Tehran showing a picture of Khomeini and Khamenei (AFP)
Those visits may include Malaysia, Turkey and China, Iran's number one trading partner.
Economic blockade
This talk of tightening the economic siege on the Iranian authorities comes with the faltering of the nuclear talks, especially after the Iranian delegation presented last week proposals that were described as unacceptable by the Europeans and the United States alike, especially as they showed a retreat from what was agreed upon during the past six rounds.
Yesterday, the US State Department warned that this round would show the extent of the Iranian delegation's seriousness in reaching a solution, warning that the door to negotiation would not remain open.
It is noteworthy that the nuclear talks were launched last April (2021) before stopping in June, to be resumed on November 29 until December 3, when they stopped, in order for the participating delegations to travel to their capitals, in order to study the new Iranian proposals.