The official spokesman for the Ministry of Defense, Brigadier General Turki Al-Maliki, stated that the Saudi air defenses intercepted and destroyed, this morning, Wednesday, a hostile air target that was discovered towards the western region.
Brigadier Al-Maliki explained that the Ministry of Defense is taking all necessary measures and measures to protect the security and safety of the Kingdom and protect its national capabilities, as well as civilians and civilian objects, stressing that the Ministry of Defense will take deterrent and resolute measures to stop such cross-border hostilities.
Prior to that, the Coalition to Support Legitimacy in Yemen reported, on Tuesday, the fall of a hostile projectile near one of the public roads and popular markets in Jizan, and also announced the destruction of a hostile air defense system on the Ma'rib front. Meanwhile, the coalition air forces intercepted a drone in Yemeni airspace.
The coalition said that the Houthis tried, on Tuesday evening, to target civilians in a deliberate and systematic manner.
The coalition stressed that attempts to target civilians are a flagrant violation of international humanitarian law.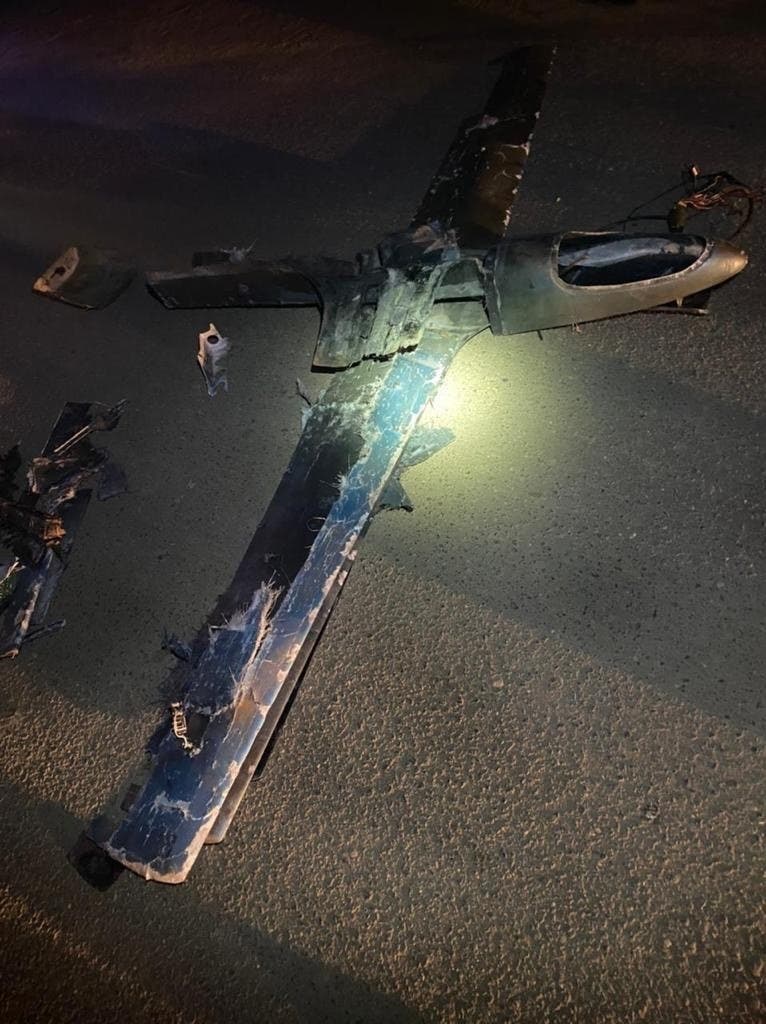 Houthi march
On Tuesday, the United States of America condemned the Houthi attacks against civilian objects in Saudi Arabia and the continued military escalation of the militia in Marib, saying that it "contradicts the calls of the international community and the United Nations for calm and the move towards peace."
This came in the words of the US special envoy to Yemen, Tim Lenderking, during a telephone conversation with Yemeni Prime Minister Maeen Abdul-Malik, during which the US position towards the ongoing Houthi escalation and the coup militias' undermining of any steps towards peace were discussed.
The two sides confirmed the congruence of views between the Yemeni government and the United States regarding many files and issues, especially the condemnation of the continued Houthi escalation and targeting of civilians and displaced persons in Marib and the rest of the Yemeni regions, as well as attacks on civilian objects in Saudi Arabia with ballistic missiles and drones, according to the official Yemeni news agency.
It was also emphasized that the implementation of the Riyadh Agreement had been completed in all its aspects, and that the government had carried out its responsibilities to continue implementing structural reforms in the security, economic, financial and monetary aspects, and the required international support in this aspect.
Mueen Abdul-Malik noted the clear and explicit position of the United States regarding the continued military escalation of the Houthi militia and Iranian interference in Yemen's affairs, as well as the repeated targeting of civilian objects in Saudi Arabia.
The Yemeni prime minister praised the role of the coalition to support legitimacy in Yemen, led by the Kingdom of Saudi Arabia, in helping the Yemeni people end the Iranian-backed Houthi coup and complete the restoration of the state.