In a clear indication of the escalating tensions and the struggle for influence between the United States and China, secret US intelligence reports revealed that the latter intends to establish a military base in Equatorial Guinea.
US officials considered that this step would give Beijing its first permanent naval presence in the Atlantic Ocean, according to what the Wall Street Journal reported on Sunday.
Also, the officials, who declined to discuss the details of the classified intelligence, said the reports raised the possibility that Chinese warships would have the ability to rearm and perform maintenance work off the east coast of the United States, which poses a threat to the White House and the Pentagon.
In parallel, Washington is trying to persuade Guinea to reject Chinese offers, as US Deputy National Security Adviser John Viner visited Equatorial Guinea last October.
American national concerns
"As part of our diplomatic efforts to address maritime security issues, we have made clear to Equatorial Guinea that certain potential steps related to Chinese activity there raise national security concerns," a senior administration official said.
In the same context, US officials have suggested that the Chinese want Equatorial Guinea's economic capital, Bata, which already includes a deep-water Chinese trading port in the Gulf of Guinea, as well as highways linking the city to Gabon and Central Africa.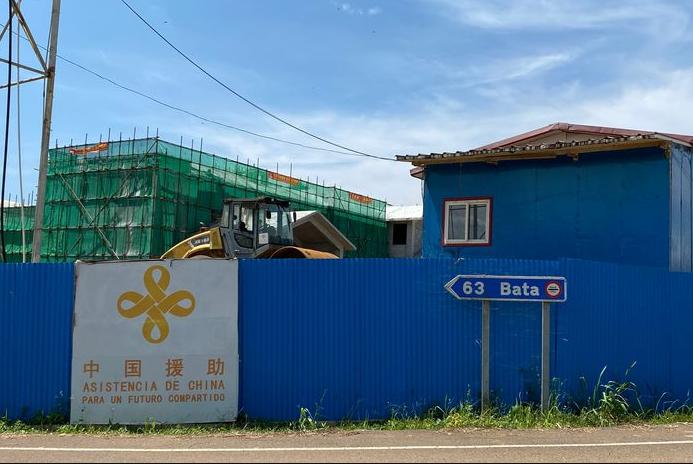 Chinese hospital project in Equatorial Guinea (Wall Street Journal)
The commander of US Africa Command (AFRICOM), Gen. Stephen Townsend, said in Senate testimony last April that the "greatest threat" posed by China is a "militarily useful naval facility on the Atlantic coast of Africa."
He also indicated that this facility will allow China to rearm with munitions and repair naval ships.
First outdoor base
It is reported that Beijing set up its first overseas military base in 2017 in Djibouti, on the other side of the continent.
The former French colony overlooks the Bab al-Mandab Strait, a strategic passage for maritime traffic transiting the Suez Canal.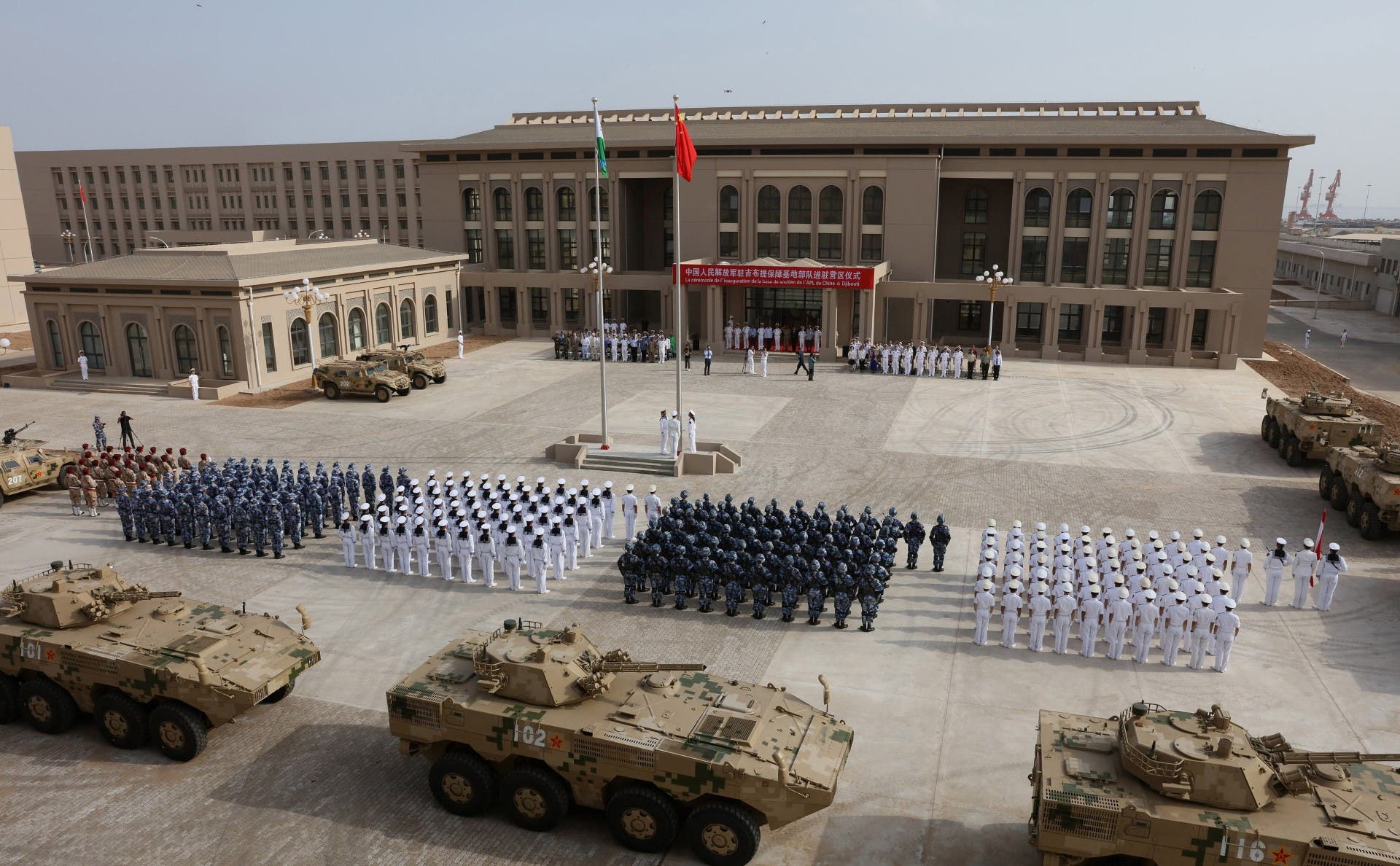 Chinese base in Djibouti (AFP)
The Chinese facility also has a berth capable of docking an aircraft carrier and nuclear submarines, according to the US Africa Command.
Chinese state-owned companies have built 100 commercial ports around Africa in the past two decades, according to Chinese government data.
It is noteworthy that the relationship between Washington and Beijing has been tense for years due to many files, the latest of which was the Corona pandemic file and the exchange of accusations between the two parties regarding the origin of the epidemic and the way it spread, in addition to the conflict in the South China Sea and the controversial Taiwan file.