6 Dec. 2021 9:43 pm

The French opposition politician Marine Le Pen said in an interview with a Polish newspaper that the EU was behaving like an arsonist in the Ukraine conflict. Ukraine belongs to the Russian sphere of influence. You have to take that into account.
The leader of the French Rassemblement National Party, (formerly Front National) Marine Le Pen has accused the European Union of further increasing tensions on the border between Russia and Ukraine.
When asked if she was afraid of the "imperialism of the Kremlin" given reports of alleged plans by Russia to invade Ukraine, Le Pen told the Polish daily Republicthat they do not believe that Russian President Vladimir Putin would "make such a mistake".
She added:
"But I also believe that the EU played the role of arsonist on this issue. You can say what you want, but Ukraine is part of Russia's sphere of influence. Attempts to break this sphere lead to tensions and fears as well as the Situation that we are now experiencing. "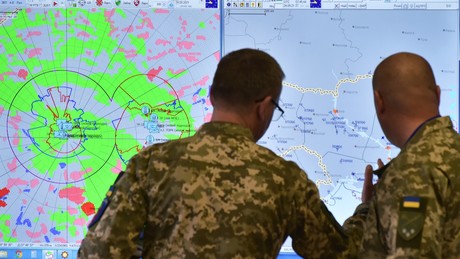 The statements followed a statement by the European Union's High Representative for Foreign Affairs and Security Policy, Josep Borrell, that the confederation was making diplomatic efforts to prevent tensions from escalating on the border between Ukraine and Russia.
According to the EU representative, it is important at the moment to show Moscow "the range of possible outcomes":
"We [die EU] are working to avoid the crisis, but in the event of unforeseen circumstances the EU will steadfastly support Ukraine. "
It came after the Russian Embassy in Washington rejected media speculation about Moscow's alleged plans to invade Ukraine and underscored Russia's right to deploy its forces on its own territory.
On Facebook the message wrote:
"Russia poses no threat to any country. The stationing of Russian troops on [unserem] Territory is our sovereign right and is nobody's business. It is NATO and its member states that are ruthlessly relocating their military forces and infrastructure to Russia's borders. "
Last month, Kremlin spokesman Dmitry Peskov denounced mounting hysteria in the West over Moscow's alleged plans to invade Ukraine and warned of possible foreign provocations related to these claims.
Alluding to the USA, Peskow said:
"This hysteria is being artificially fueled. Those who bring their forces overseas are now accusing us of 'unusual military activity' on our own territory."
He condemned the US and NATO for their provocative activities near Russia's borders, bringing their military infrastructure and forces closer to the area. Peskov warned NATO countries against supplying Ukraine with modern weapons, as this led Kiev to inconsiderate behavior and attempts to solve pressing problems with violence.
The Russian spokesman added:
"Ukraine most likely wants to make one more attempt to solve its own problem by military means and create another catastrophe for itself and for everyone in Europe. That is what Ukraine is aiming for."
In 2014, Ukraine launched a military operation against the eastern regions of Donetsk and Lugansk, known collectively as Donbass, after they unilaterally proclaimed independence following a change of government in Kiev, which they viewed as a coup. The Ukrainian government blamed Russia for the crisis, but Moscow has denied any interference in what it considers to be intra-Ukrainian.
Negotiations in Normandy format with the participation of Russia, France, Germany and Ukraine began in June 2014 to resolve the conflict in southeastern Ukraine. The Minsk Agreements adopted by the Heads of State and Government of France, Germany, Russia and Ukraine in February 2015 provide the framework for a political solution to the conflict.
more on the subject – Ukraine, the West and Russia – or: de-escalation, now!