5 Dec. 2021 9:54 pm

From December 6th, 2G rules will apply in Italy. Anyone who wants to go to bars, restaurants or events from then on must be proven to have been vaccinated against the coronavirus or have recovered from the disease. Some citizens want to get hold of the green pass with unfair tricks.
On Friday, the President of the Piedmont Region, Alberto Cirio, reported on Facebook about a curious incident in the city of Biella. A 50-year-old man tried to be vaccinated in a silicone arm dummy in order to receive the so-called green passport. The incident occurred on Thursday evening.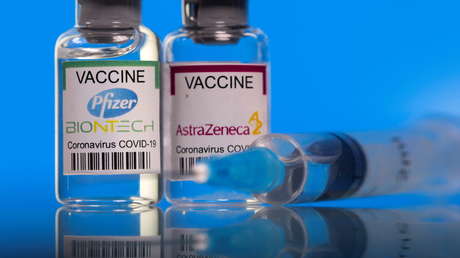 The man's treacherous plan, however, was exposed. The nurse who was supposed to vaccinate him became suspicious because his shoulder felt strange to touch. Otherwise the dummy looked very real. The nurse asked the man to show her the whole arm. When he saw his plan as a failure, he asked the nurse to turn a blind eye. However, she persisted and reported the impostor.
The President of Piedmont wrote in this context on Facebook:
"The case would border on the ridiculous if it weren't for a serious act. Given the sacrifices the pandemic is making of our entire community in terms of human life and social and economic costs, such a thing is unacceptable."
In the meantime, Italy wants to extend the compulsory vaccination from December 15 to the administration in the health sector as well as to teachers, police officers and soldiers. The booster vaccination is also necessary for medical staff. From December 16, children between the ages of five and eleven should be able to be vaccinated against COVID-19. A report from the newspaper The Republic According to the government is considering compulsory vaccination for workers. Your decision depends on how the reproductive value will develop over the next 40 days. At 1.20 it is currently well above the important mark one.
more on the subject – "Kiss my ass": The governor rebukes the US police officer who has been dismissed for refusing to vaccinate
(rt / dpa)