After questioning the integrity of the elections and challenging them, an Iraqi judicial source revealed today, Sunday, that the Federal Court decided to postpone consideration of the lawsuit submitted by Hadi Al-Amiri, the head of the Al-Fateh Alliance, to cancel the election results.
The source confirmed that the Federal Court decided to postpone the consideration of the case to the 13th of this month (December 2021), according to what was reported by the Iraqi News Agency (INA).
Al-Amiri had confirmed, yesterday, Saturday, that the Al-Fateh coalition is continuing to challenge the elections to the Federal Court, accusing the Electoral Commission of committing a series of violations, as he claimed.
He also considered that the parliamentary elections that the country witnessed on the tenth of last October, plunged Iraq into a "big predicament", without clarifying the nature of this predicament.
But he added that he had hoped that it would be conducted "integrity and away from fraud," stressing that the coalition continues to challenge the elections. "We had doubts from the beginning about the commission's organs," he said at the time.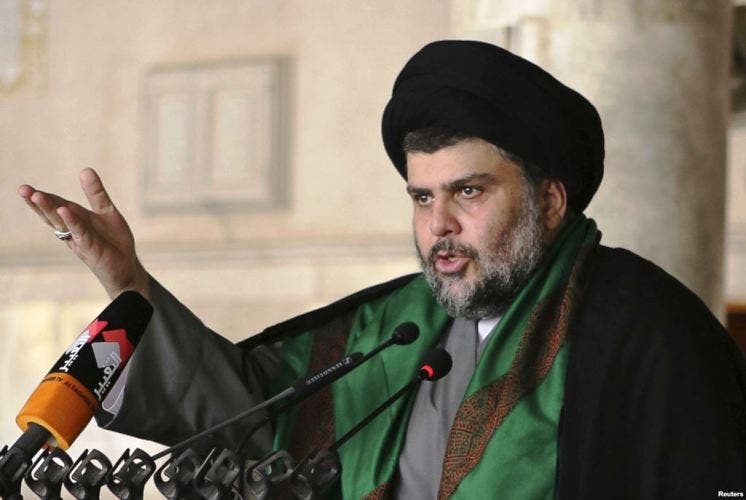 Muqtada-al-Sadr
The government, al-Sadr, and the coordinating framework
Al-Amiri's speech came two days after his meeting within the so-called coordinating framework, Muqtada al-Sadr, the leader of the Sadrist movement, a meeting that resulted in an agreement to continue discussion and debate within specific committees, but al-Amiri returned and later questioned the electoral results.
The aforementioned meeting included the head of the State of Law coalition, Nuri al-Maliki, the head of the Victory Alliance Haider al-Abadi, the Secretary-General of Asa'ib Ahl al-Haq Qais al-Khazali, the head of the National Contract Faleh al-Fayyad, and the head of the National State Forces Alliance Ammar al-Hakim.
"No quota government"
Yesterday, the head of the Sadrist bloc in Iraq, Hassan al-Athari, revealed six points addressed by al-Sadr's meeting with the Iraqi coordination framework, including that "there must be a national majority government… no shareholding consensus at all."
It is noteworthy that these recent developments and statements in Iraq confirm the sharp division taking place between the leader of the Sadrist movement, Muqtada al-Sadr, the "pro-Iranian" factions and the coordination framework regarding the elections and the formation of the next government.
Especially that al-Sadr hinted more than once in the past that he prefers to form a majority government, in light of the electoral results that took place last October, which showed that he topped the largest parliamentary bloc with 73 seats.