On the eve of talks between Joe Biden and Vladimir PutinOn Monday, a senior White House official confirmed that the United States is ready to impose economic sanctions and increase its military presence in Eastern Europe if Russia launches an attack on Ukraine, while ruling out a direct military response.
At a press conference, a senior White House official detailed the possible US moves in the event of an event Russian invasion of Ukraine. "If (Russian President Vladimir) Putin moves, there will be a request from our allies" in Eastern Europe "to send more forces and capabilities (..) and the United States will respond to that," he said, according to AFP.
Currently not offered
However, he made it clear that a direct US military response in the event of an attack on Ukraine is not on the table at present, stressing that "the United States does not seek to find itself in a situation where the direct use of US forces is an issue."
He also indicated that Washington would prefer, in the event of an invasion of Ukraine, to work on a "combination of several elements" that includes "support for the Ukrainian army", "the imposition of strong economic sanctions" and "a significant increase in support for our NATO allies and improvement of their capabilities."
Message format
US President Joe Biden will call his Ukrainian counterpart Volodymyr Zelensky "in the days following" his talks with Russian President Vladimir Putin, the White House official said, adding that Secretary of State Anthony Blinken will speak to the Ukrainian president on Monday.
The same official added that the US president "will hold talks on Monday with major European allies to coordinate the message" that he will send to his Russian counterpart in their talks via video technology, and confirm that he "is engaged in these talks with Putin in unity with allies and in strong cross-border solidarity."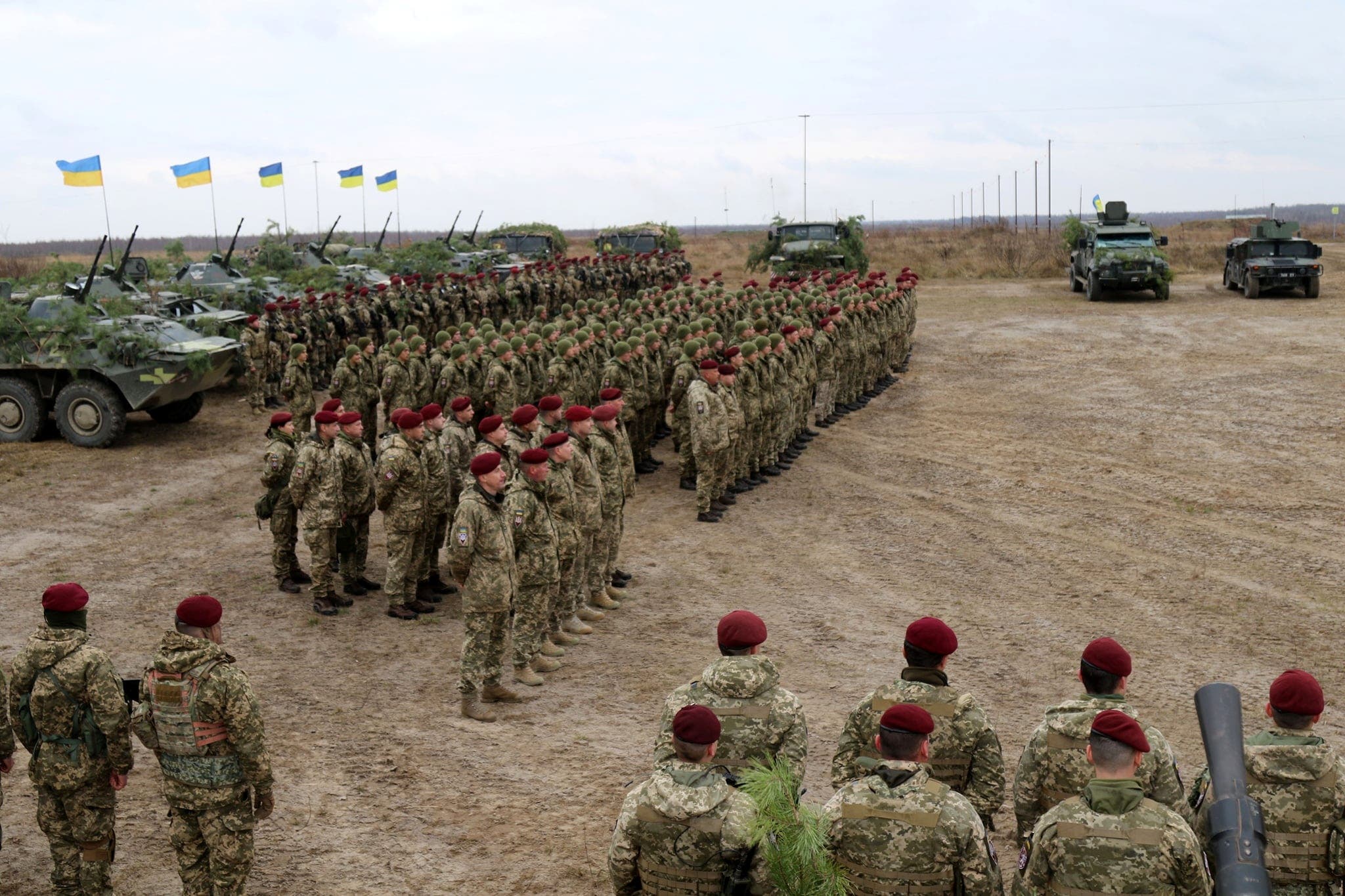 Military exercises of soldiers of the Ukrainian Air Force in the Zhytomyr region on November 21 (Reuters)
"no hack"
For its part, the Kremlin announced Monday that it does not expect a "breakthrough" during the talks between the two presidents.
It is expected that the conversation between the two men will focus on the Ukrainian issue.
It is noteworthy that Kiev and its allies accuse Russia of massing troops and armored vehicles at its borders in preparation for an attack.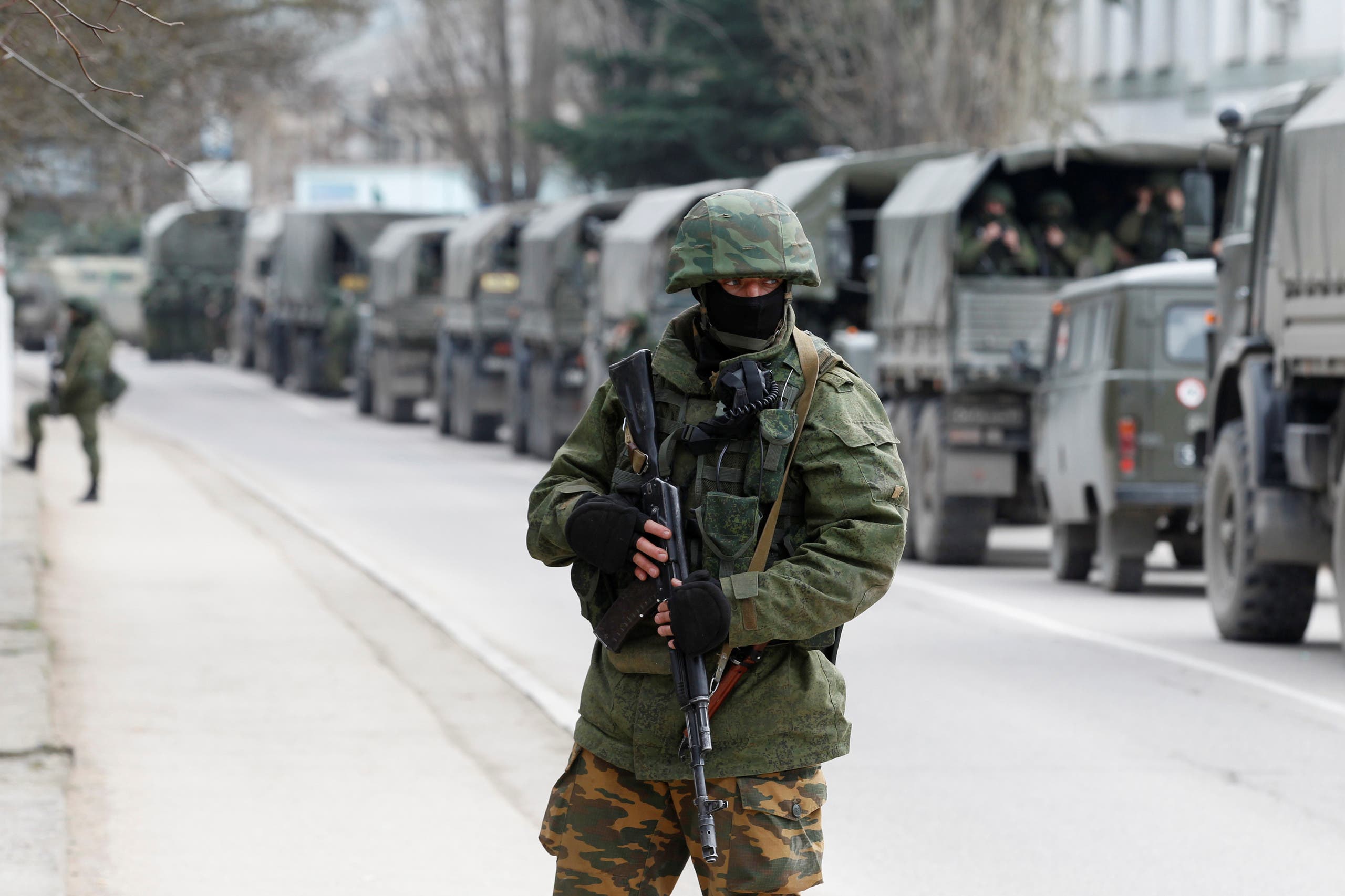 Russian forces near the Ukraine border (Reuters archive)
"We don't know if President Putin has made a decision about a possible military escalation with Ukraine. But we do know that he is taking measures to provide the ability to launch such an escalation," the senior US official said.
Moscow denies
On the other hand, Moscow denies having any intention of waging war. However, it offered some conditions, including Ukraine's commitment not to join NATO, as did many countries of the former Soviet bloc.
However, Kiev and Washington do not intend to make such a commitment, although the procedures for Ukraine's accession to this military alliance appear to be frozen in fact, although they have been officially launched.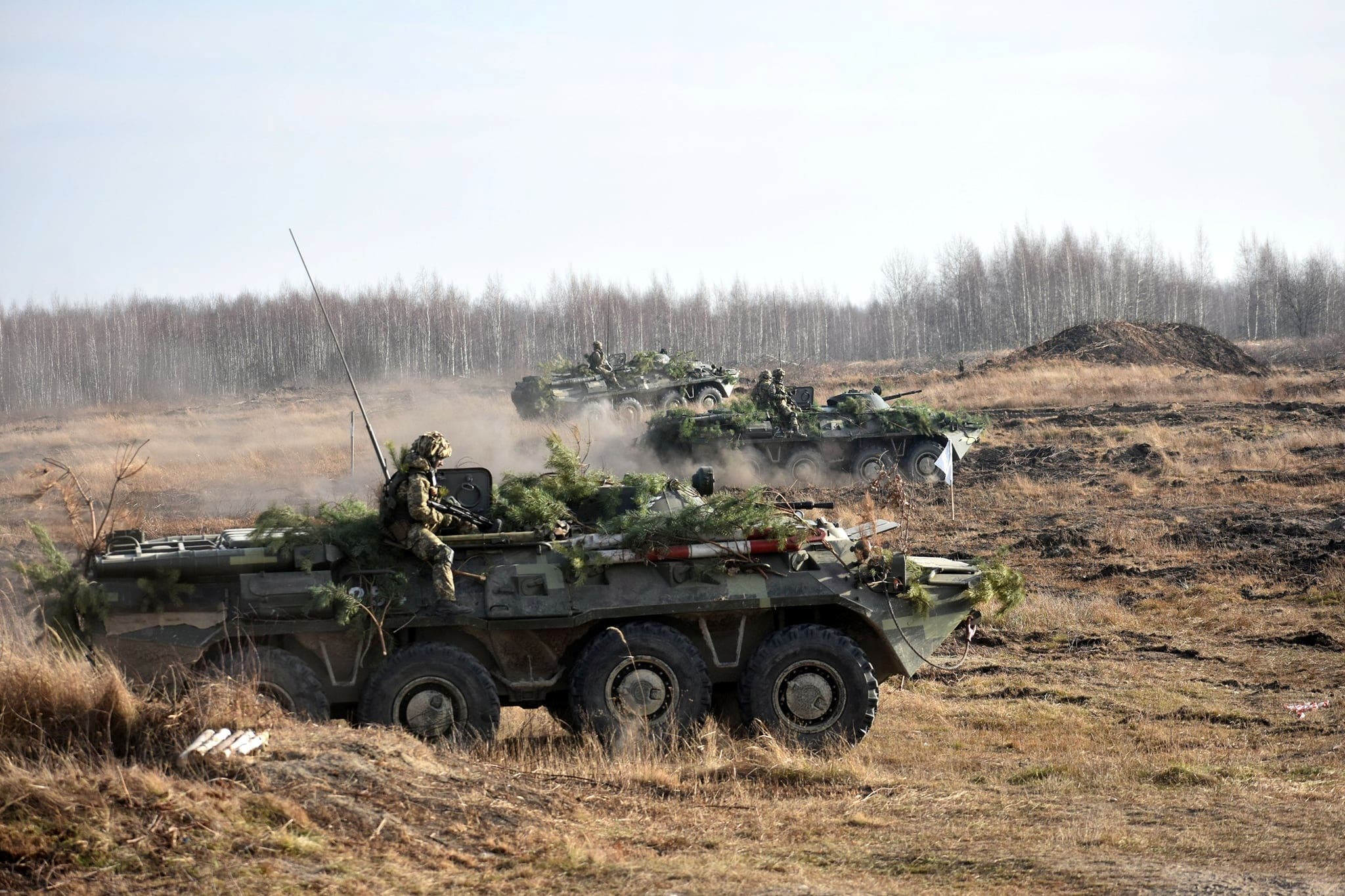 Military exercises of soldiers of the Ukrainian Air Force in the Zhytomyr region on November 21 (Reuters)
Since 2014
The two presidents had previously met in Geneva last June, and held phone talks in January, April and July, noting that Tuesday's talks will be held via video link.
It is noteworthy that Ukraine has been witnessing since 2014, a conflict between Kiev and pro-Russian separatists in the east of the country, which erupted after Russia's annexation of the Crimea, and has so far killed more than 13,000 people.