5 Dec. 2021 9:11 am

The Russian civil aviation authority wants to protest over an approach between a NATO reconnaissance plane and a passenger plane over the Black Sea. The authority warns of risks due to the increasing number of NATO flights on the Russian borders.
The Russian aviation authority Rosaviazija confirmed media reports on Saturday evening about a dangerous approach between a NATO military aircraft and a Russian passenger plane. The authority sees risks for civil aviation due to the increasing number of NATO flights near the Russian borders and warns of possible incidents. Rosaviazija now wants to raise a formal protest through diplomatic channels.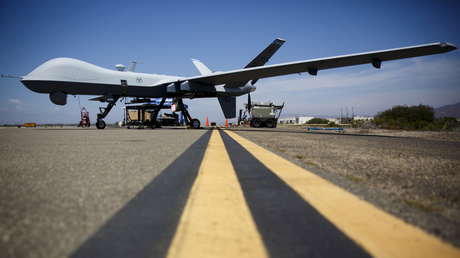 The dangerous incident occurred on December 3 at 07:53 CET over the Black Sea. A NATO Bombardier CL-600 Artemis-class reconnaissance aircraft rapidly reduced the altitude from 11,000 to 9,200 meters, so that its flight route crossed the corridor intended for civil aviation. At the time, an Airbus from the Russian airline Aeroflot, which was en route from Tel Aviv to Moscow, and a Maltese CL650 aircraft, which was flying from Sochi to Skopje, were in the same zone. According to Rosaviazija, air traffic controllers tried in vain to contact the crew of the military aircraft. The crew did not react to the multiple signals. The civil planes had to change their routes immediately.
The Aeroflot press office confirmed the incident. 142 passengers were on board flight SU501. The crew of the A330-300 plane actually received instructions to reduce the altitude because their route crossed that of another aircraft. The crew clearly observed the other aircraft. According to unconfirmed media reports, the vertical distance between the two aircraft would have been less than 20 meters had the Aeroflot machine not reduced its altitude.
In November, the Russian Defense Ministry warned several times of increasing activity by US and NATO aircraft along the Russian border in the Black Sea region. It was not until December 3 that Russian Su-27 and Su-30 class fighters escorted two US military aircraft over the Black Sea.
more on the subject – Lavrov: NATO is concentrating arms on the border with Russia